As a working mum-of-two, Eryn felt like she had no time to work out, but at U.P. Singapore, she has learnt how to get the most out of her sessions without spending hours in the gym. In only 12 weeks she has now achieved her dream figure.
Before U.P., Eryn ate what she wanted. When she was stressed at work she would snack, and apart from the occasional hot yoga class, Eryn did no exercise.
Inspired by her husband's transformation at U.P., Eryn was curious to see what she would look like after a 12-week program. Eryn's original goal was to go back to her pre-baby weight, and three months later, she has achieved her goal and so much more besides.
---
YOU DESERVE TO FEEL CONFIDENT IN YOUR OWN BODY – START YOUR TRANSFORMATION JOURNEY TODAY
---
Eryn has lost an incredible 9kg and shed almost half her body fat, leaving her feeling like a completely different woman.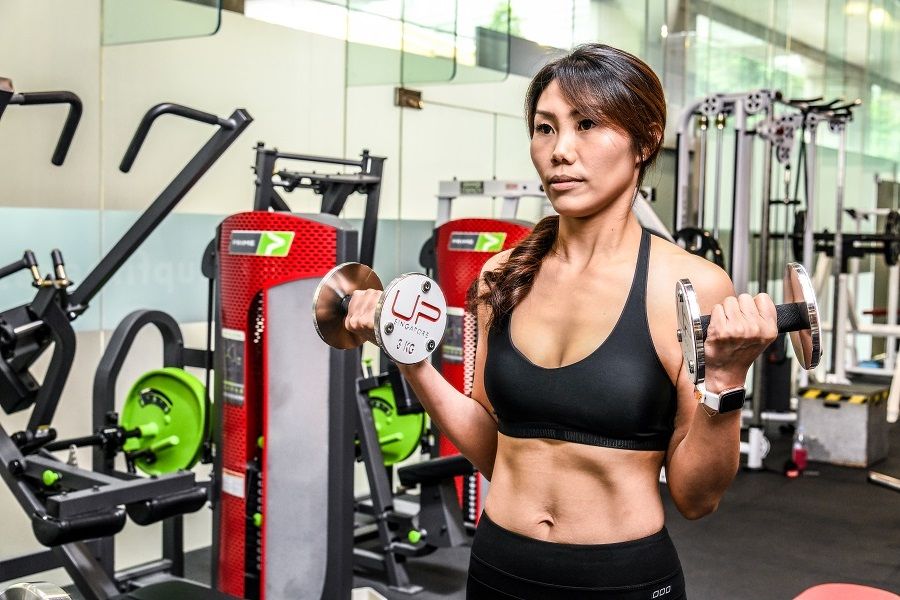 "I feel that I am reborn, like a brand new person. I'm confident, happier and healthier."
After three months of hard work, Eryn is enjoying her new body, as well as being able to wear clothes again that had been at the back of her wardrobe for years. However, for Eryn, the biggest benefit of completing the transformation has been the knowledge and skills she has learned.
---
ARRANGE A COMMITMENT-FREE CONSULTATION AT U.P. TODAY!
---
"Every time I am in the gym, I am being educated on how to do it the right way. When I am not in the gym, I am being taught what to look for nutritionally and how to plan my meals."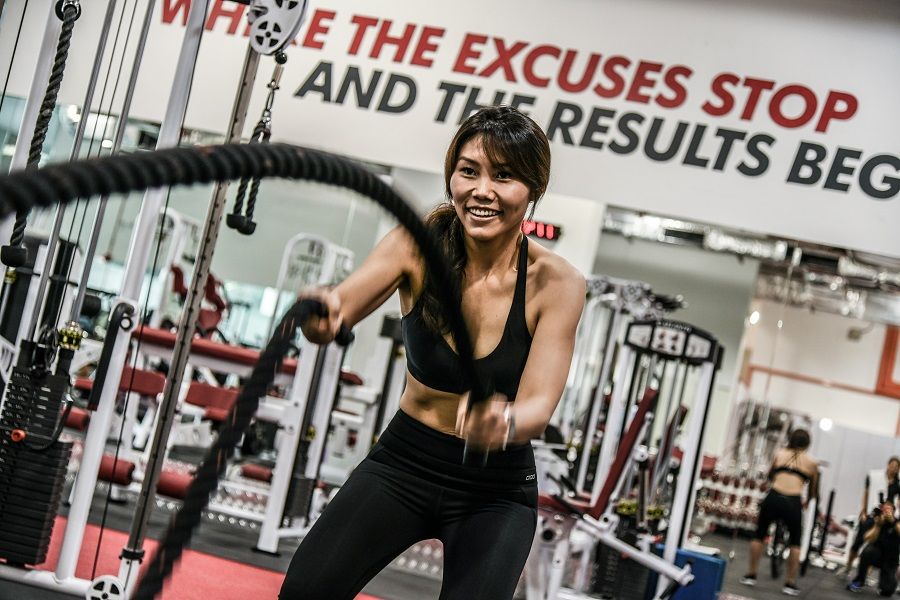 Eryn's new-found knowledge on training and nutrition will now help to maintain her incredible figure and continue to build her confidence both in and out of the gym.
---
U.P. CAN HELP YOU ACHIEVE YOUR FITNESS GOALS – CLICK HERE TO GET IN TOUCH
---
Key to Eryn's transformation was the support she received from her trainer, Evy.
"I told her I wanted to go back to my pre-pregnancy weight, but I could only commit to a limited number of training sessions a week. She understood my situation and in the end we achieved more than my initial goal.
It's a whole new level of lifestyle, knowledge, energy and self-confidence. This is a journey with ups and downs, but Evy didn't stop encouraging me. She kept me going and put her trust in me. She has shaped me to a level I never thought I could achieve."
For a busy mum and someone who spends most of the day behind a desk, Eryn is amazed by what she has achieved in just 12 weeks.
Eryn and her husband, enjoying their new-found health together
"I never thought I would have achieved so much. This transformation is a gift and I wish I had come to U.P. earlier."
---
We show you the best, we don't show you the worst.
We show you people who follow the plans, not those who are all talk.
We show you those who inspire even us with their commitment to their results.
You cannot get results exactly like these. You are unique and that means you can only get your own best possible results.
Your results are a function of time spent following the plan; your genetic response to the right exercise and diet program; how hard you train; how consistently you come to the gym; how disciplined you are with your diet; & your starting point.
Oftentimes the lower your starting point (poor fitness, terrible body composition) the better your results.
We cannot do the work for you and the results you see here are a testament to the work ethic of our clients.
Our reputation is that we are the best trainers in the world for helping you to unlock your potential, & we can lead you to the door, give you the key, even turn the handle and push the door open, but we cannot walk through it for you.
In the end the result is down to you.
Like these results? Send us your details in the form below to receive information about our programs